Healthy Skin.
Healthy Life.
Protect yourself indoors and outdoors with this collection of natural skin essentials!
M ok metal stick
Love this mineral stiick, it adds brightness to my face and provided the sun protection we need. It easy to carry in our pocket or handbag
BB is the BEST because the creator DONNA BRITTINGHAM SELFLESSLY STRIVES FOR THE BEST‼️❣️
I love this line because I know it's a product line that is feeding my skin with healthy products and making my complexion and my skin more beautiful than ever. Her colors are outstanding for someone who loves make up like I do, and likes to create different looks daily😘😳😘🎉 it's hard to put in words how blessed we are that she has given the past few years of her life to make this wonderful product available to everyone!!
Love it!
Where have you been all my life?! Perfect to protect my skin and give me a flawless natural look.
Game changer
This powder is a game changer! Feels weightless but provides amazing coverage. Has become my "GO TO-cannot live without it" product!
Perfection
Perfect as always!!!! Best stuff ever!!!!
Nice product
Have only used the product for a few weeks, so am still getting used to blending but seems to be working well
Life changer
I do not know how I have managed up until now without Bullyblocker! I am a lifer now!!!!
Great Brush
Absolutely love this brush! So easy to use aling with the makeup products! Will be ordering more products!
Great coverage!!
I have been very pleased with the coverage of the bully blocker! When applied it is not thick, doesn't even feel like I have on my makeup but my skin has full coverage and blemishes are hidden. Great product!
This product travels with me.
I love Bully Blockers Cream stick. It feels so light on my skin and covers my flaws with ease. Thank you for simplifying my makeup routine.
FINALLY!!!!!!!
FINALLY, sun protection with a flare!!!!! These products BLOCK THE SUN and the mineral powder can be reapplied for continued sun protection (without a mirror) while I'm hunting/shooting/or just outside. At the end of the day when you're done, all of the products are easily removed with the micro fiber washcloth…….GENIUS
Buy it you won't be disappointed
Please get this sunscream and get the little brush to apply it! It's great stuff! The lipstick os also amazing!
Survives anything
This product stays ON through anything. I put it on for church in the morning and kept it on for an afternoon "hike" through a tropical rainforests. By hike I mean bushwhacking through it, not following any trail. It survived a few rounds of sunscreen and the crazy amounts of sweat, as well as a torrential downpour and a few other scattered showers while we were along the river. It was still on after the hike out! I also use it for my eyes and it has lasted through the most humid fieldwork days and climbing days in the tropics. I cannot recommend this enough
Bronzer Duo Rocks!
I love everything about it- easy, beautiful, and super travel friendly! I may never use my powder shadow/blush again😊
I love these products. I feel good about the content and the distribution mechanism makes it quick and easy to put on and go about your day!!
Versatile, easy to use
I love the multi use on your eyelids, lips and cheeks for contouring. It is so convenient to be able to quickly run across your lids for a color pop then across your cheekbones for contour, and lips for a hint of softness. To be honest, I never wore eyeshadow before this because of the time and energy to select a color and apply. The stick makes it very easy. Best part is the ingredients don't have all the toxic properties like a lot of big makeup companies. I wish I would have found this product years ago!
Bully blocker is mineral-based, chemical-free, easy to apply, environmental protection layer for the skin containing natural and selectively procured active ingredients for a naturally smooth layer of water-resistant protection. Just tap our no-pump, no gunk, one-way powder delivery brush!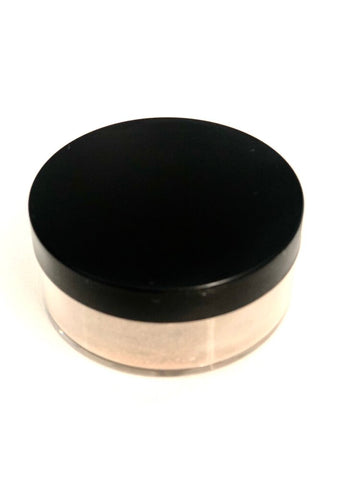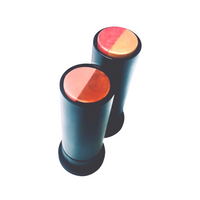 New Line-Up
Active Lifestyle
Gunk Free SPF powder blocks harmful UV rays without oily chemicals that clog pores.
Shop Active Line Now
Shop All
The Outdoors Never Looked So Good
Shop our outdoor line for the ideal colors for your back country lifestyle.
Shop Outdoors Now